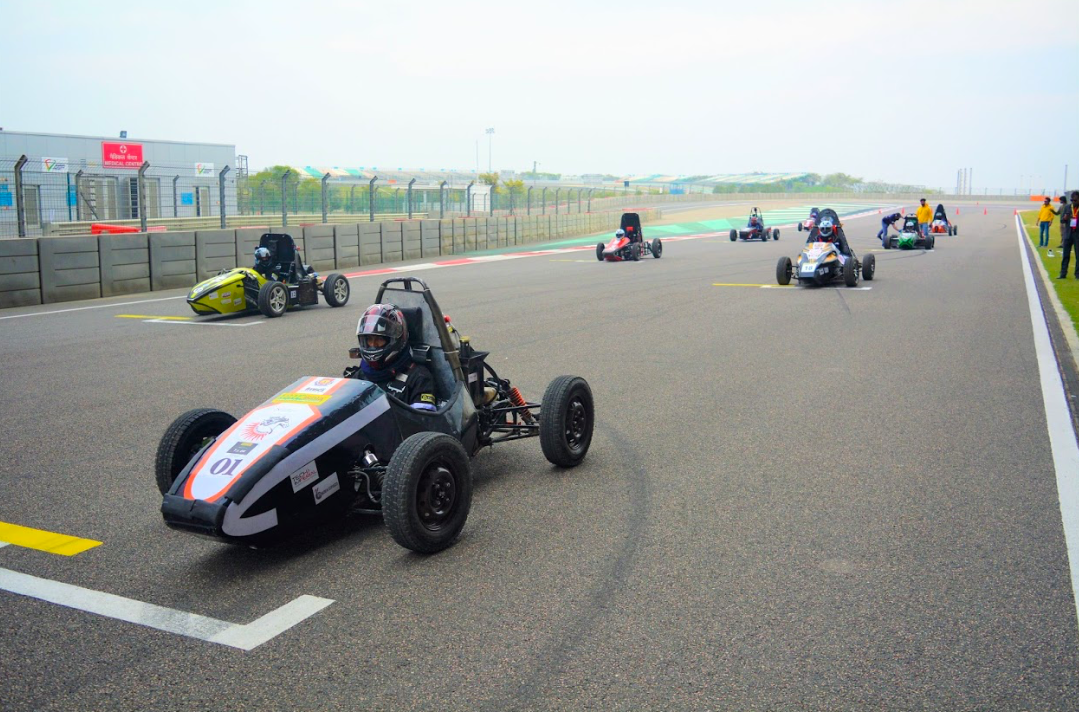 FORMULA IMPERIAL HVC19 GRAND SUCCESS HIGHLIGHTS
The Event was inaugurated on 5th Feb 2019 in the presence of our Chief Guest, Sohinder Gill (Global CEO, Hero Electric) and our special guests, Mr. J.Munirathnam(Chairman, SAE INDIA), Mr. Sumit Aneja (CEO, Speedways Electric), Mr. Jagjeet Singh (CEO, JS Designs), Ms. Renu Luthra(Vice chancellor, Galgotias University),Ms. Mira Erda (India's youngest female racer), and Mr. Vinod K Gupta (Founder & President, ISIEINDIA) addressed the gathering about the Event.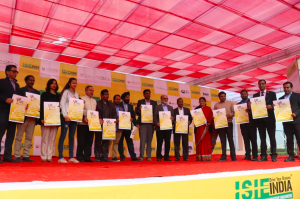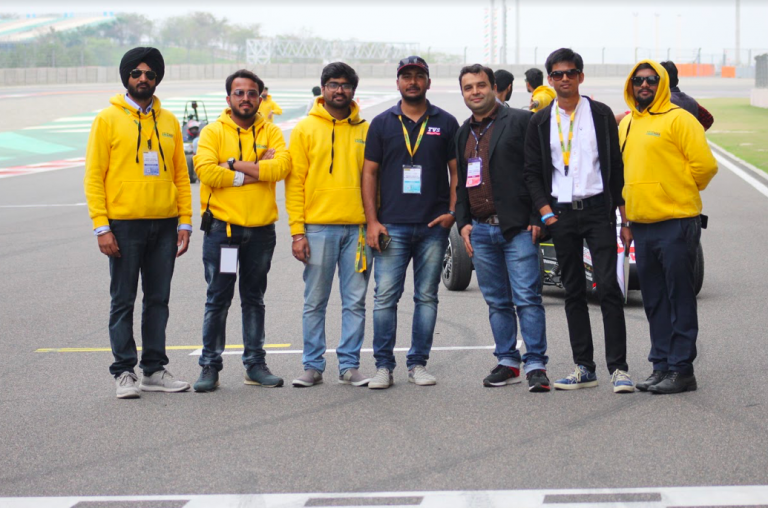 Event Jury Committee: 
Technical Inspection & Brake Test Jury:
Mr. Manish Kumar (R & D Engineer: Chassis, TVS Motors Limited, (Bangalore), Mr. Ketan Kumar Jangra (DCM, Murthal), Mr. Jotiprasad Shete (CAE Analyst at Larsen & Toubro Limited), Mr. Vikas Kumar (Engineer, Escorts, Faridabad.),  Mr. Sonu Singh (Engineer, Renault Nissan, Chennai),  Mr. Ashwini Sharma (Dean at Kaziranga University, Jorhat), Mr. Tanuj Gupta (Engineer, Denso, Manesar), Mr. Prasham Jain (Engineer, L&T Chennai), Mr. Abhilash Trivedi (Bhilai Institute of Technology, Raipur, Chhattisgarh), Mr. Simranpreet Singh (Engineer Thermax Ltd, Pune), Mr. Chetan Patel (Assistant Professor, LPU) and Mr. Sumit Mittal.

During the event Hero Electric also conducted Hero Innovation Challenge. In which students from different teams appeared in a Online test. ISIE INDIA & HERO Electric is providing comprehensive and immersive way of creating skilled engineers, helping new and re-assigned engineers become proficient and productive in a short period of time. The HERO INNOVATION CHALLENGE will help in developing the skills required by the OEM's and tier 1 companies during their graduation time and will help in getting recruited in to the core companies. It will also help the students to get expertise into the specific domain by having the theoretical and practical exposure on the components.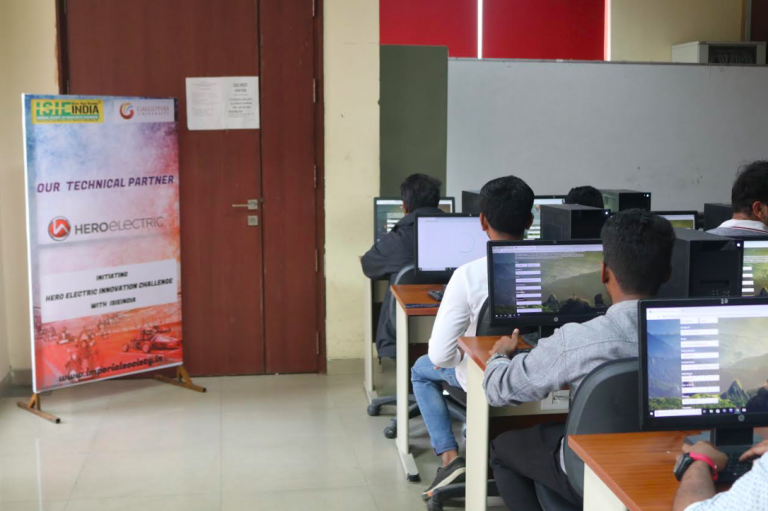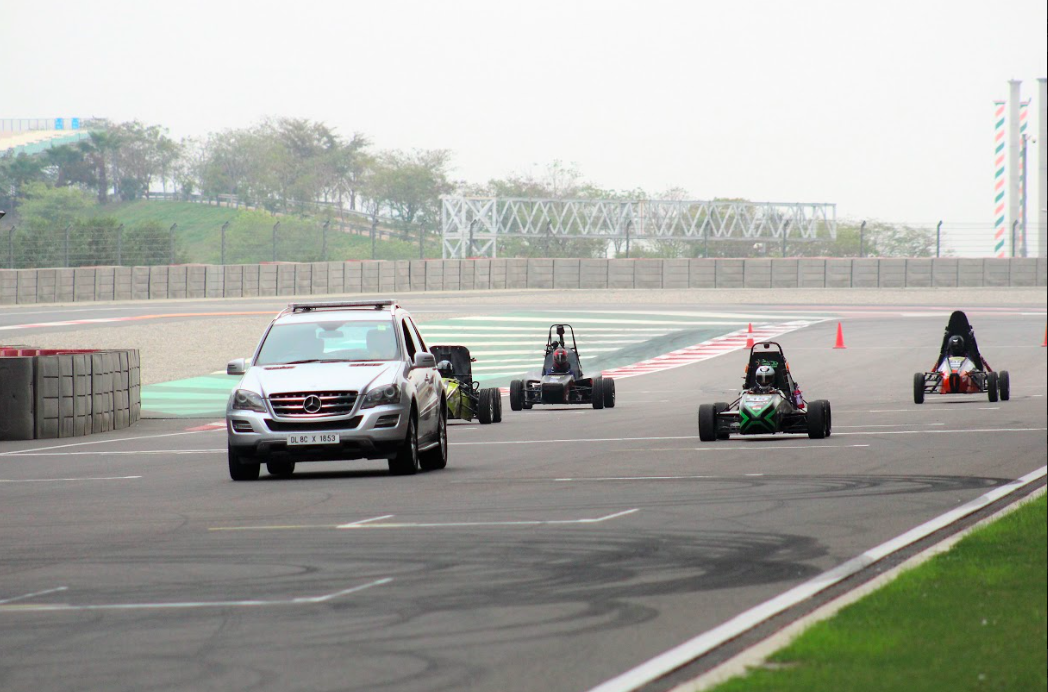 B-Plan Jury: 
Mr. Sumit Kanchan ( Assistant Professor, LPU.),Mr. Simranpreet Singh (Engineer, Thermax Ltd, Pune), Mr. Mr. Ashwini Sharma (Dean at Kaziranga University, Jorhat), Prashant Kumar Kapil (M.D., Meru Infrastucture).The B-plan round held from 6th Feb to 8th Feb, Every team got chance to represent their business ideas on "commercialise the formula vehicle in market" and "how to attract the customer". Team Hybrutos from SRM Institute Of Technology, Chennai won the Best B-Plan & Cost Award.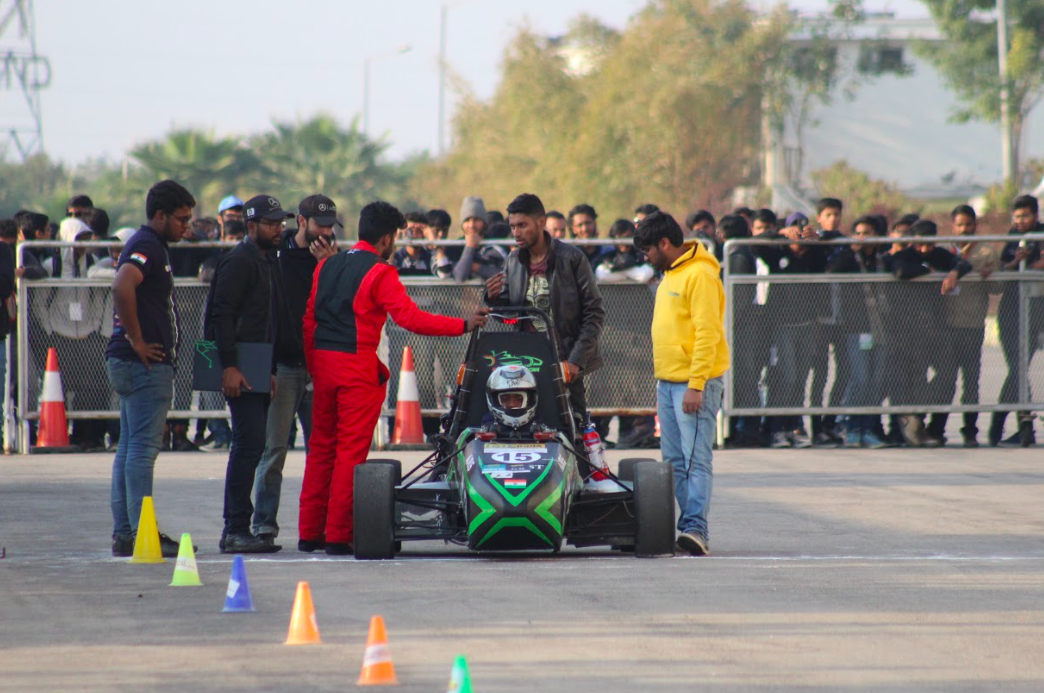 All the experienced and professional Judges took 
"Driver's Safety and Measurement Inspection"
 on 5th Feb. Chassis, Powertrain, Vehicle Safety, Electrical and Electronics, Suspension and Braking System Inspection in two rounds from 6th Feb to 7th Feb 2019.
4 out of 14 Teams successfully qualified both the round "Technical Inspection and Brake Test".
The FORMULA IMPERIAL-HVC event regularly update its rule to get the better solutions of formula vehicles from students research and innovations on Car. The Dynamic Round of FI-HVC19 final Event included Acceleration Test, Cross Pad, Endurance ( in which Teams have to run their formula car). We got excellent improvement in acceleration, efficiency as compared to previous years. FI-HVC19 provide the platform to explore as much as possible for more innovation and creativity, here we had Innovation and Design Round. Every team showed their innovative ideas in front of  the Jury and Guest from Reputed organisations from 7th Feb to 9th Feb 2019.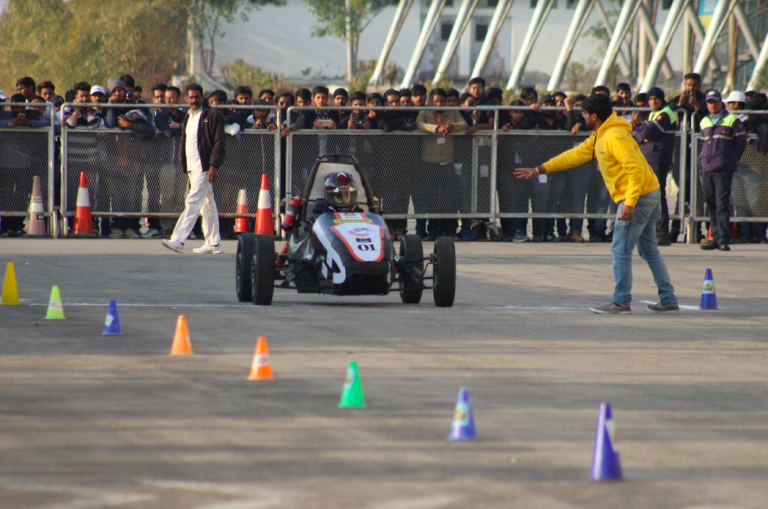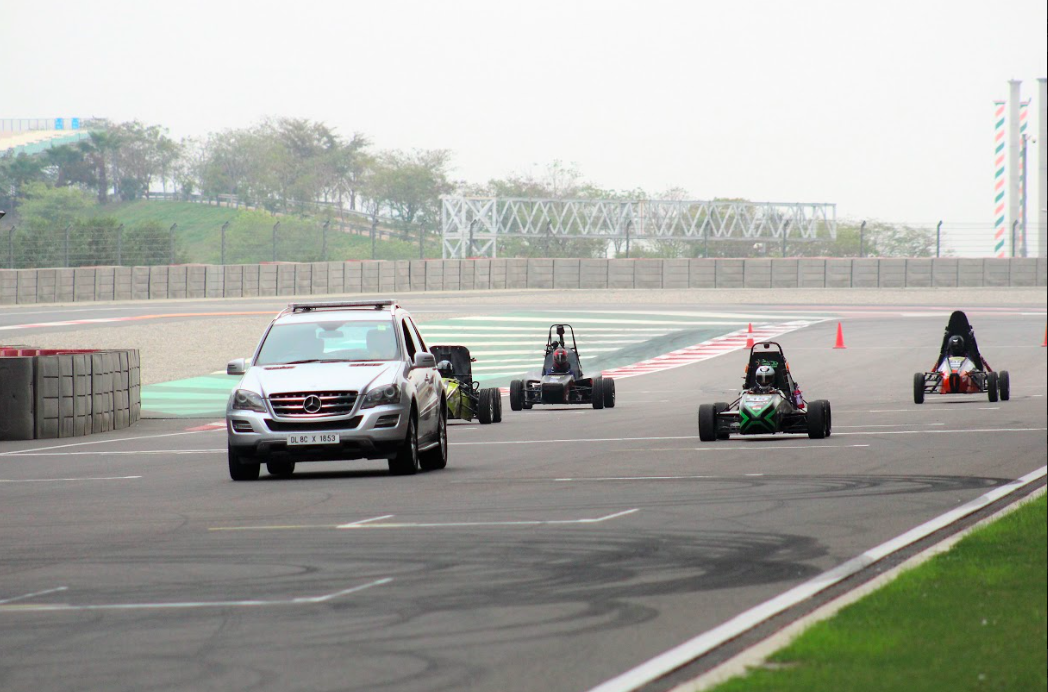 During the event, special guest visited the event and motivated our youth by interactions and Guest lectures like Mr. Soruju Ramakrishnan (Manager, Renault & Nissan).Participants got golden opportunity to interact with experienced personality that added their career value through knowledgeable information and motivations.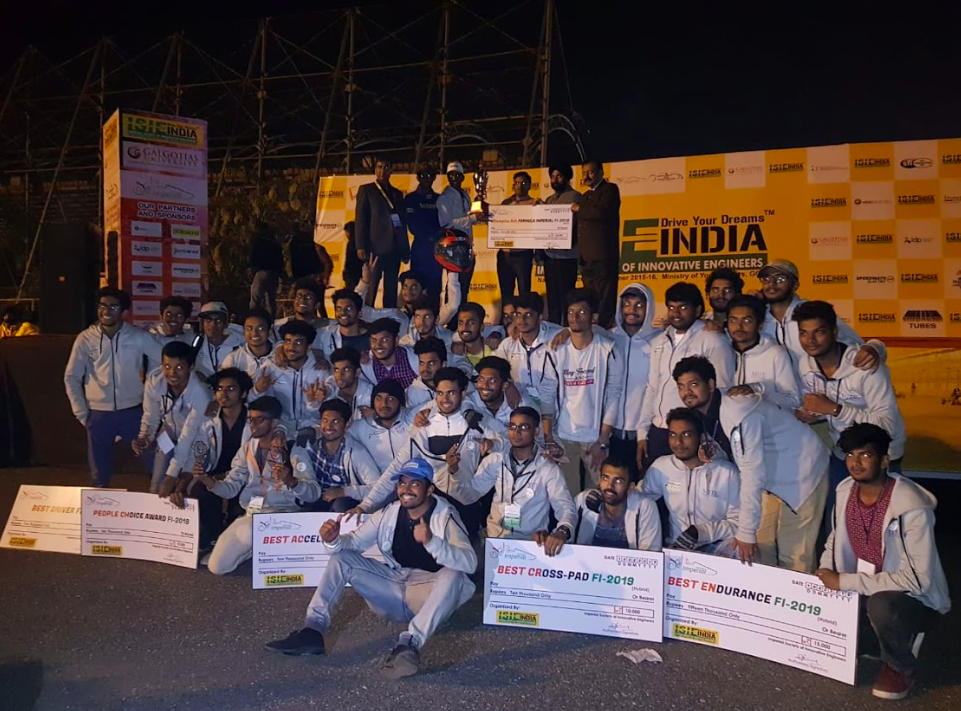 On 10th Feb, Our Chief Guest Shri SK Jagwani (Director, MNRE),  Guest of Honour, Mrs. Bani Yadav(India's ace women rally driver ) and special guests Mr. Jagjeet Singh (CEO, JS Designs),  interacted with Final Round Teams , flagged off the Endurance Round of FORMULA IMPERIAL-HVC19 and distributed the Awards to winning Teams during valedictory ceremony.
FORMULA IMPERIAL-HVC2019  CHAMPIONS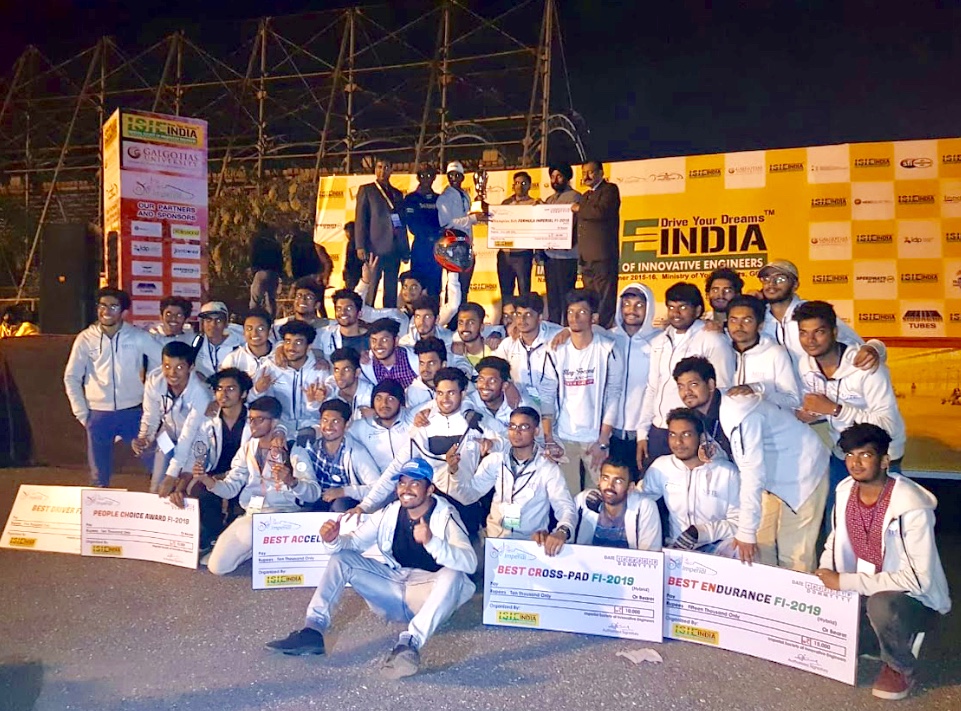 TEAM ARVANS 
MANGALORE INSTITUTE OF TECHNOLOGY